While backyard barbecues phase out with the end of summer, consumers across the U.S. start gathering and eating for a different reason: game day. Tailgating—both at the stadium and at home in the form of "couchgating"—is the popular party for fall (and even into winter with the Big Game) as fans get together to eat, socialize and get pumped to root for their favorite teams. Tailgating has even evolved to a cuisine all its own characterized by burgers and brats, chili and stew, shareable side dishes and of course, indulgent desserts.
With consumers increasingly dining off-site—49% of 18- to 34-year-olds say they are ordering food to go more now than they were three years ago, according to Technomic's recent Takeout & Off-Premise report—there's a big opportunity for restaurants to tap into tailgate catering, both at offsite locations such as company events as well as in diners' own homes.
Here's how to get in on the game.
Offer a variety of packages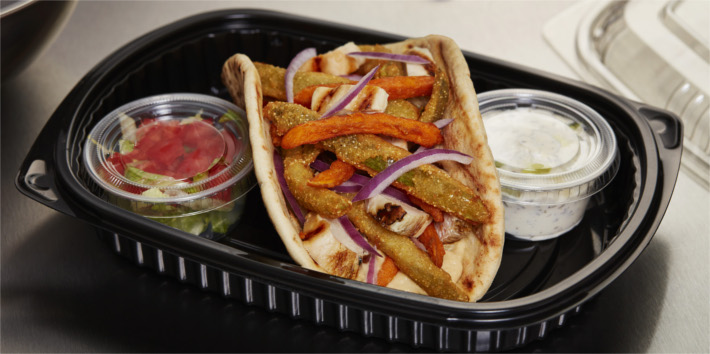 Technomic's Takeout & Off-Premise report finds that when choosing where to order catering from, 29% of consumers prefer a restaurant that offers a wider variety of catering packages. For tailgating, that means operators should offer tiers of combination meals for increasing party size as well as diverse palates. Think combinations of items such as pulled pork, chicken wings or ribs with sides of coleslaw, mac and cheese and fries. Operators can also offer a variety of service levels such as simple delivery, on-site buffet-style service or boxed-lunch-style service. Remember, though, it's important to ensure that food items are packaged for longer hold times — specific packaging will help catered food taste fresher, longer, which means both the food and the experience will be more enjoyable for customers.
Restaurants that are implementing great tailgating options include Knoxville, Tenn.'s Dead End BBQ, which offers a range of tailgating packages Friday through Sunday. One package, The Ultimate, offers tailgaters a choice of two meats such as pulled pork, brisket or smoked sausage, as well as potato salad, mac and cheese, chips, buns, cookies and plates, napkins and cutlery. They also offer The Early Bird, which includes a BBQ breakfast casserole for 20 people, for early kick-offs.
This football season, Dickey's Barbeque Pit, with locations nationwide, is offering three different packages—the Picnic Pack, the Family Pack and the XL Family Pack—with a selection of meats and homestyle sides.
Don't forget to promote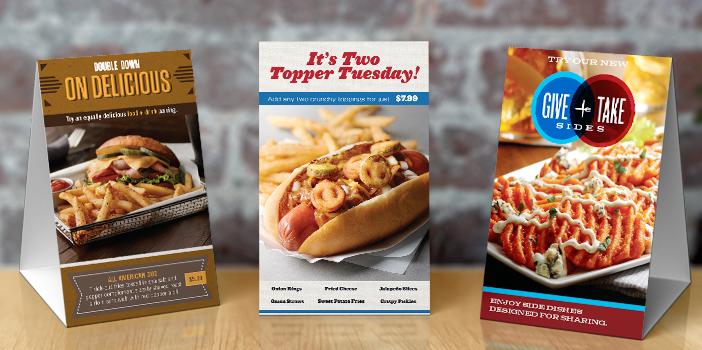 Technomic's Takeout and Off-Premise report finds that many customers may not even know a restaurant offers options for tailgating and in-home game-day parties, as 27% of consumers said they thought restaurants could promote such menus better. Once the tailgate menus are ready, make sure to promote it on social media and with on-site signage throughout the sports season. Keep in mind that even away games inspire viewing parties, complete with tailgate takeout.
Consider dine-in tailgating options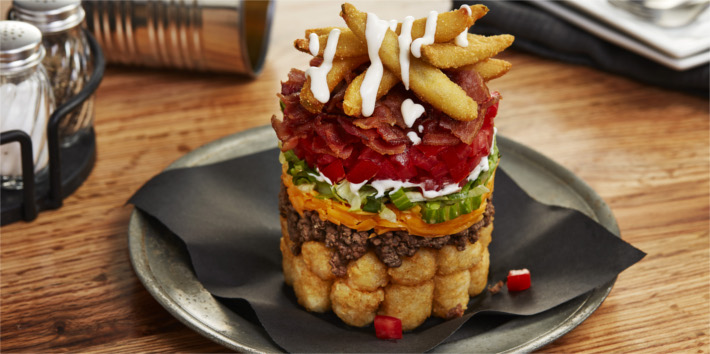 While tailgating at a stadium (or on the couch) is a fun tradition, sports fans may opt to dine on-site at restaurants near the stadium instead. There, they may be looking for the same tailgating-type experience. For instance, Emeril Lagasse's Stadium at the Palazzo Resort Hotel Casino in Las Vegas offers a tailgating menu of nachos, chicken wings and entrees from one of the playing teams' hometowns (e.g. cheesesteak for Philly fans). Meanwhile, Austin, Texas' Vince Young Steakhouse offers tailgate-inspired short rib chili and the Rose Bowl cocktail.
However operators decide to incorporate football season into the restaurant offerings, tailgating will be clearly driving food business for the months ahead. Whether diners want to order catering for their tailgating party at the sports stadium, or they just want to outsource the apps and snacks they serve at their home tailgating event, these off-premise options can not only increase sales for operators, but they can also create loyal customers, season after season.