Grainy Mustard Herbed Potaotes
{{likesCount}}
Smile approved!
DESCRIPTION
Herb Roasted Wedges with Grained Dijon Mustard
~Traditional potato flavor & extra long length ~Larger wedge cut offers longer heat retention and flexibility across the menu. ~Skin-on offers homestyle appearance.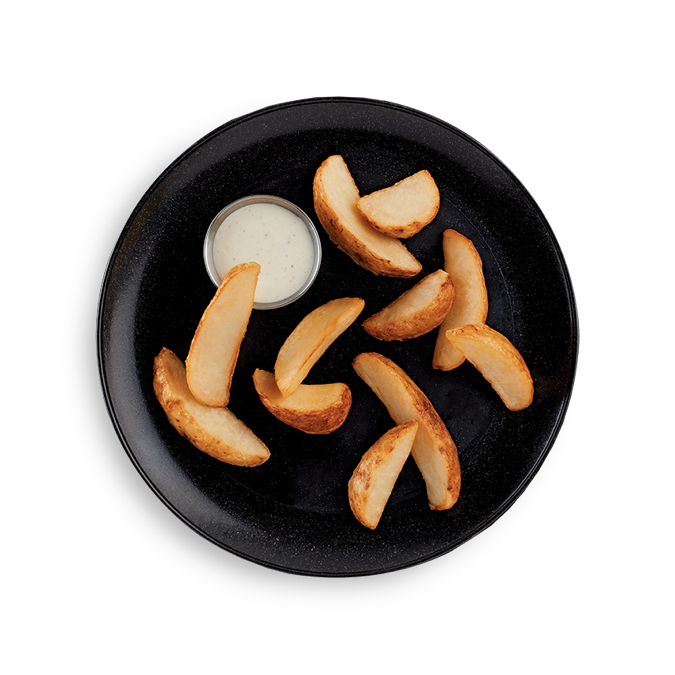 Potato Wedges.......24 lb
Margarine...............2 cups
Garlic, Fresh............12 cloves
Salt, Table..................2 TBSP
Pepper, Black...........2 TSP, ground
Rosemary, Fresh....1/2 cup
Grained Dijon Mustard....1 cup
Directions
Preheat Oven (Convection) to 400 degrees F
Spray baking sheet with spray or line with paper sheet liner
Stir together margarine melted, mustard, garlic, rosemary in a bowl
Add potatoes and stir to coat evenly in the mustard mixture
Arrange coated potatoes on the baking sheet (Be careful to not overlap as the potatoes need to bake evenly)
Bake 8-10 minutes
Removed from oven and flip the potatoes, return to the oven for an additional 8-10 minutes until the potatoes are tender and slightly crispy.