Your Direct Connection to Business Building Solutions, Value-Added Tools & Rewards
Get on the inside track with the Insiders ClubTM - our one-stop resource to support and reward our best customers. When you sign up for the Insiders ClubTM email, you'll get an inside look at growing trends, access to product rebates and sample offers, and solutions for merchandising and custom point-of-sale to help your business thrive.

In just four years, craft beer has grown 16% on menus compared
to domestic and imported beers that are declining.1 When you pair appetizers with premium craft beers, you maximize profits by featuring two of your most profitable menu categories. See how Brew Chefs are doing it.
1Datassential MenuTrends™
Three out of 10 beer customers automatically reach for their favorite brand when ordering a pint, leaving 70 percent to decide every time they visit.3 Rather than letting them self-navigate the craft beer menu, guide them with server suggestions or pairings printed on menus. Master food-and-beer pairings with the True Beer Food™ app.
3NPD 2015
Current Rebates
Save on your favorite potato and appetizer products.
Request Samples
Try before you buy with convenient samples delivered to your door.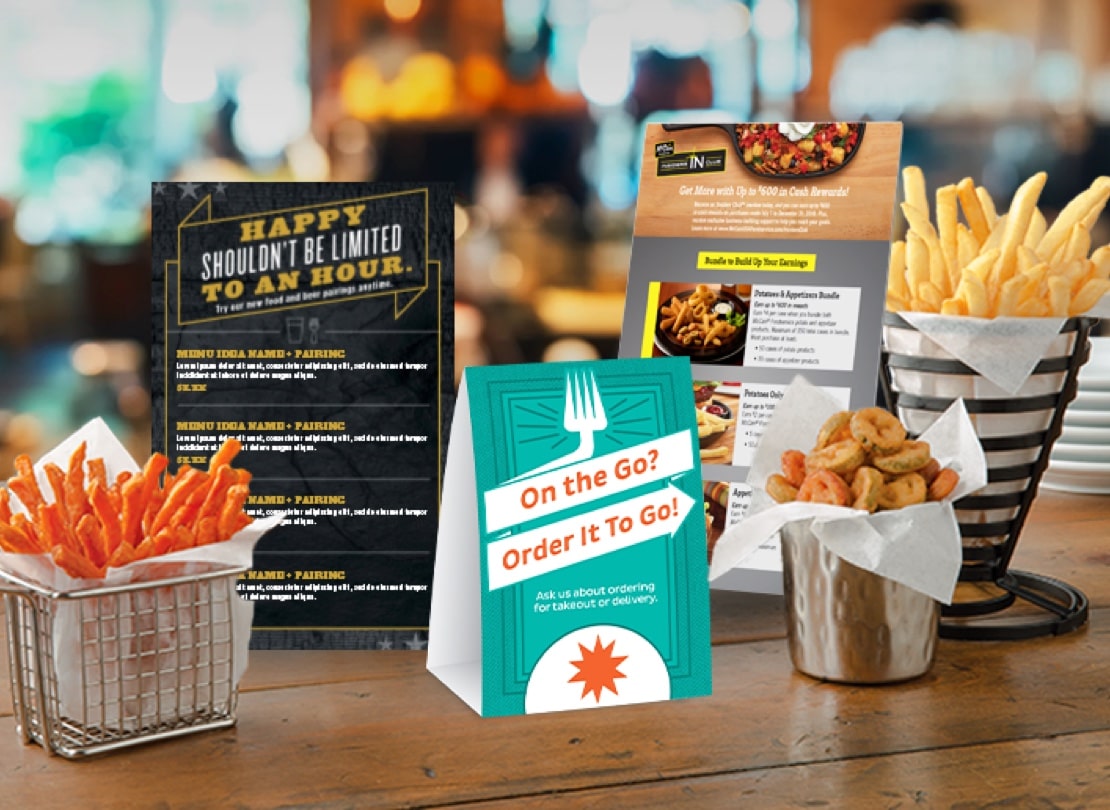 69% of consumers say visually appealing presentation is important.*
Browse our unique servingware, server support and tabletop point-of-sale materials that can help drive more orders. And with Customizer Live™, you can quickly and easily build point-of-sale signage with your own messaging.
* MenuTrends Appetizers Keynote