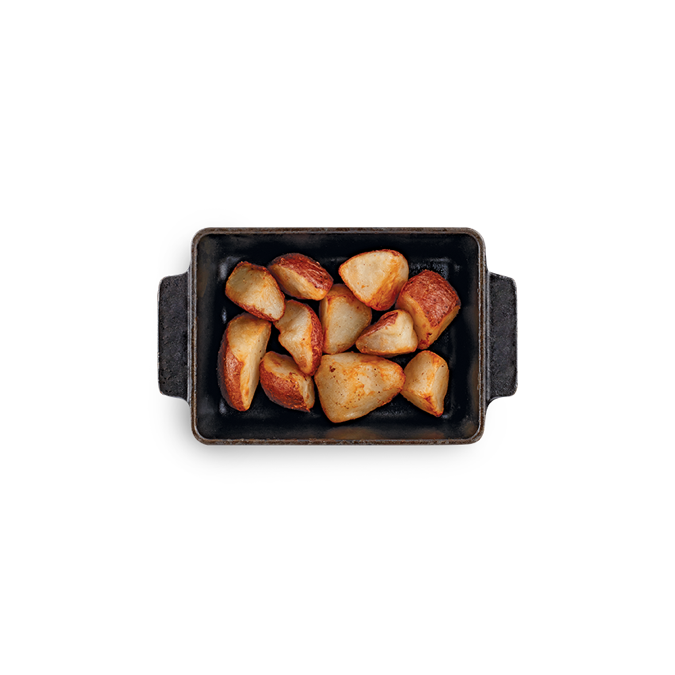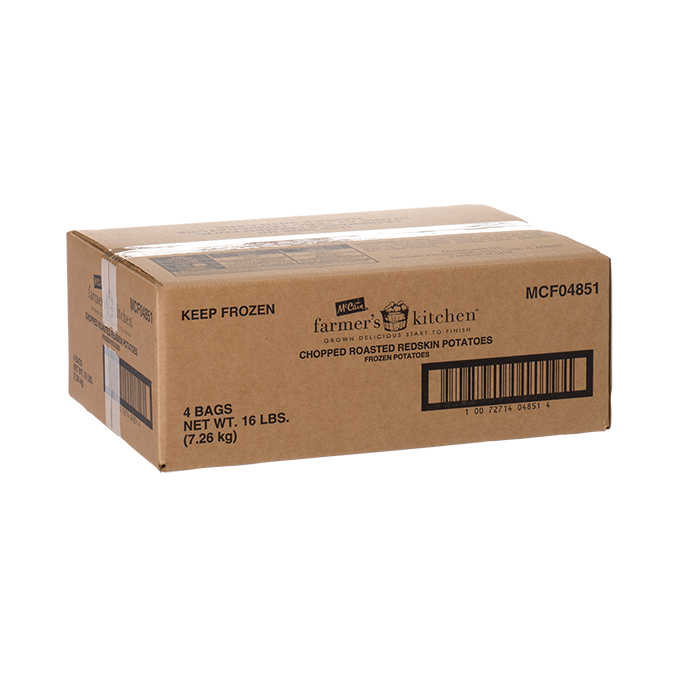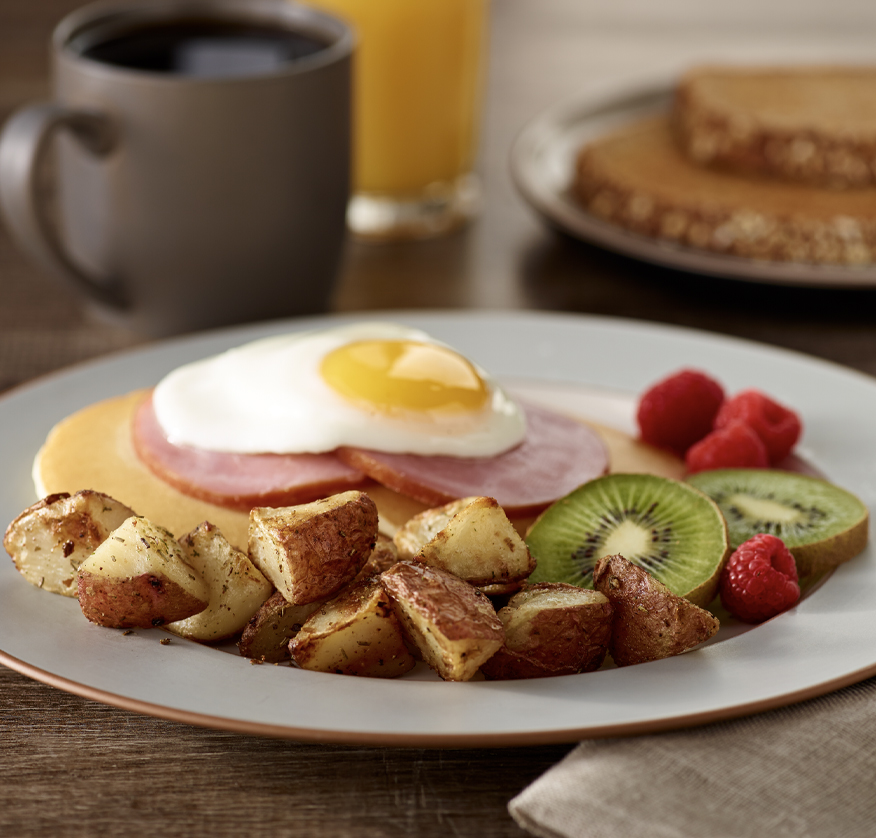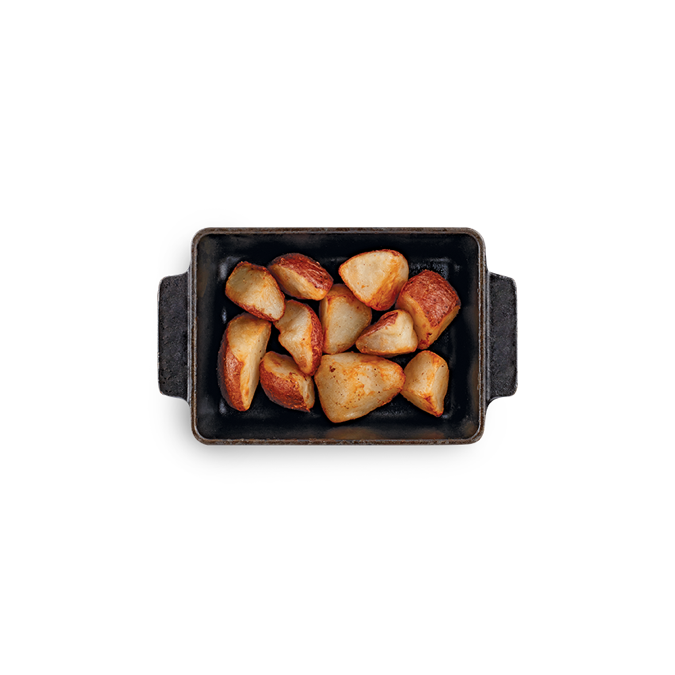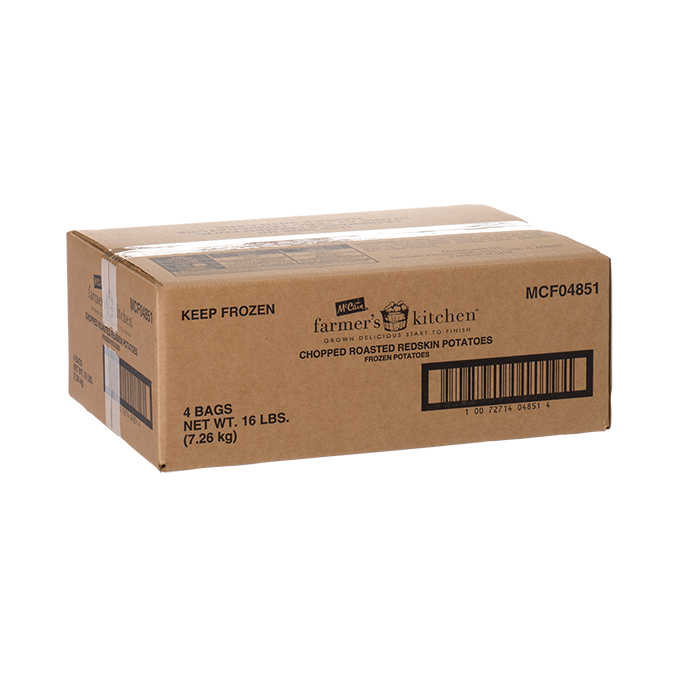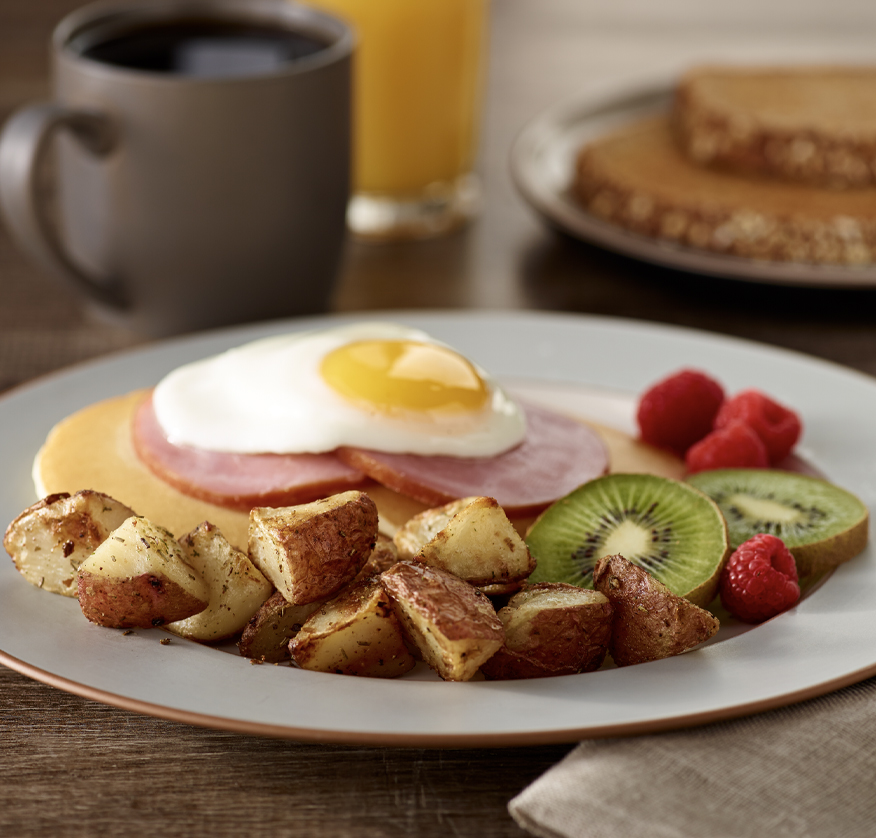 McCain®
McCain® Chopped Seasoned Skin-On Roasted Redskin [Garlic, Rosemary & Herb]
MCF04851
90 SERVINGS / CASE
Why You'll Love it
Chopped, skin-on roasted redskin potatoes seasoned with a delicious garlic, rosemary and herb blend for authentic, made-fromscratch appeal
Product Details
General:
Servings size
11 pieces (80g)
Servings per container
90
Case:
Gross weight case
17.08 lbs.
product codes:
GTIN (Unit)
10072714048514
GTIN (Case)
10072714048514
Nutritional Facts
Adult Nutrition Facts:
90 servings per container
Serving Size
11 pieces (80g)
Amount Per Serving
Total Carbohydrate 13g
4%
*The % Daily Value (DV) tells you how much a nutrient in a serving of food contributes to a daily diet. 2,000 calories a day is used for general nutrition advice.
Preparation
General cautions:
For best results, cook from frozen state using recommended time and temperature. Always cook to light golden color. Do not overcook. When cooking smaller amounts, reduce cooking time. Product must be fully cooked for food safety and quality.
Bake - Convection:
Preheat oven to 400°F. Spread frozen product evenly on a shallow baking pan. Bake for 15 to 17 minutes, turning once for uniform cooking.
Bake – Conventional:
Preheat oven to 425°F. Spread frozen product in a single layer on a dark, non-stick baking sheet or shallow baking pan. Bake for 10 minutes, flip product over and continue baking an additional 12 to 14 minutes. Serve immediately.
Ingredients
Potatoes. Contains 2% or less of Black Pepper, Canola Oil, Corn Starch - Modified, Dextrose, Dried Garlic, Dried Onion, Dried Parsley, Extra Virgin Olive Oil, Maltodextrin, Natural Flavor, Rosemary, Salt, Sugar, Vinegar.